Massage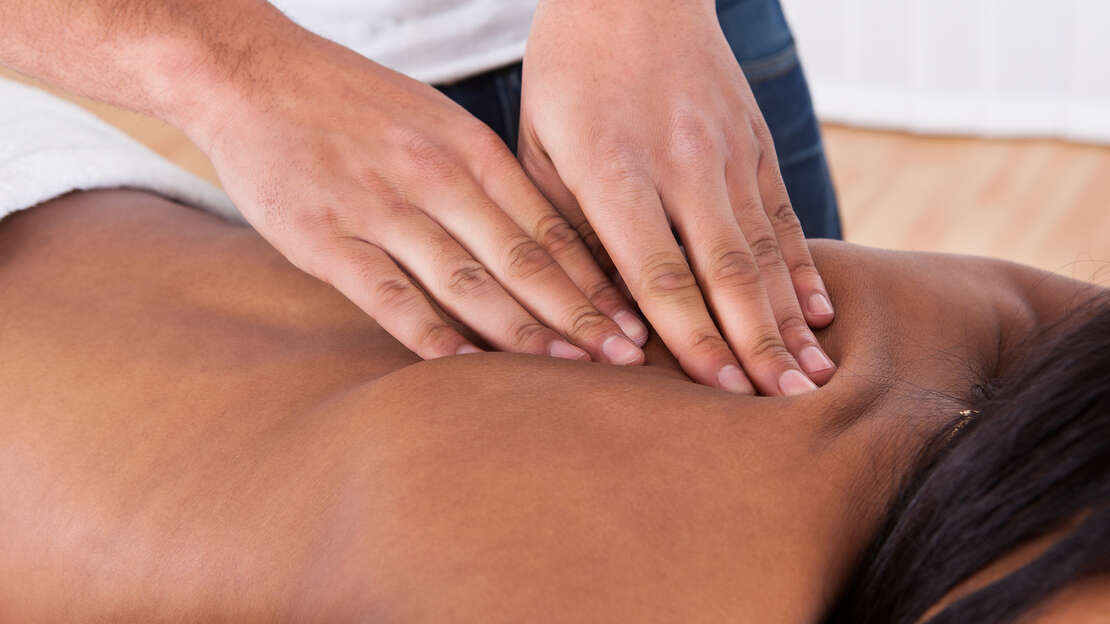 We offer a large variety of different massage styles and types to make sure your body gets the therapy it needs. Many of our massage appointments are available for shorter or longer times also. Joshua's appointments are $30 for 25 minutes, $55 for 55 minutes, or $85 for 85 minutes and doesn't matter what kind of massage you receive. Jennifer does a Deep Tissue Massage. She charges $45 for 25 minutes, $90 for 55 minutes, and $135 for 85 minutes. Please note that appointments are required. We do not accept walk-ins. Please also read our disclaimer for inappropriate behavior below.
Deep Tissue Massage:
Designed to remove severe tension, deep tissue massage is a technique used to relieve both muscles and connective tissue below the surface. It helps to improve range of motion and heal injuries below the surface.
Available for 25 , 55, or 85 minute appointments
Add a sugar foot scrub to the 55 minute session for only $10 more

Bamboo Massage:
Bamboo massage is yet another amazing type of holistic treatment. It is believed that bamboo massage has many healing properties which help to alleviate muscle tension; pain and ache; improve joint function; increase circulation and helps to enhance quality of sleep. It will also make you feel relaxed but energized at the same time.
Available for 25 , 55, or 85 minute appointments
Neuromuscular Massage:
Neuromuscular Massage uses a variety of trigger point techniques to provide a deep and lasting relaxation of your muscular problems.
Available for 25 or 55 minute appointments
Sports Massage:
Sports massage uses a variety of massage techniques designed to help your body feel freer and stronger. It is particularly great for those with active lifestyles.
Available for 25 or 55 minute appointments
Trigger Point Therapy:
Trigger point therapy focuses on the release of tension around specific nerve centers found throughout your body. It is great for relieving cramped and overused muscles.
Available for 25 or 55 minute appointments
Gua Sha Massage:
Gua Sha is a traditional Chinese medical treatment in which the skin is scraped. It releases unhealthy bodily matter. It assists in cell repair, regeneration, healing, and recovery. The therapist uses a Gua Sha tool which is a dull instrument made from bull horn to flatten out the muscles and release toxins.
Available for 25, 55, or 85 minute appointments
Prenatal Massage:
Pregnancy massage focuses on addressing the special needs of expecting women. Specially-designed massage tables, cushions, and side-lying postures are used to prevent putting pressure on the abdomen.
Available for 25 or 55 minute appointments
Indian Head Massage:
Indian head massage is one of the best massages you will ever receive. This massage stimulates the nerves from the head area. This helps you to relax which, in turn, improves mental and physical health. It also increases circulation, exfoliates the scalp and nourishes the hair. With this type of massage coconut oil is applied to your hair which needs to stay in for several hours after you leave the office.
$35 for a 30 minute session
Migraine Mender:
Cold therapy combined with a headache hammock and a targeted neck massage. Can be booked as a standalone or added to any 55 or 85 minute massage.
$30 for a 25 minute session
TMJ Release:
TMJ release is a 20 minute process that releases the muscles in the jaw and allows patients to open and close their mouth without experiencing pain.
$30 for a 25 minute session
* Disclaimer: Pikes Peak Wellness offers therapeutic services ONLY. NO sexual behavior of any kind will be tolerated. We expect our clients be draped in an appropriate manner that does not reveal the breast or genitals at any time. If you undress, you MUST be draped. There are no exceptions. Inappropriate touching will not be tolerated. We will also not tolerate any suggestive language. This is a therapeutic setting. If you are looking for sex, we encourage you to leave. If you are asked to leave the session for violating our policy, you will be expected to pay for the session. Pikes Peak Wellness has a zero-tolerance for this behavior.